Clean & Tidy Home Show 2024
ExCeL London, London.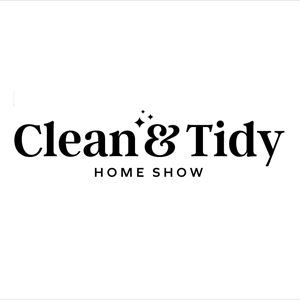 We like it when what you see is what you get, so the Clean & Tidy Home Show has covered all booking fees relating to your ticket purchase. No hidden surprises to follow at check out!





There are also no discount codes to use here. We don't do discounts on tickets as we have tried our very best to make sure our show is accessible to all. There are no tiered pricing structures such as early bird rates, just reasonably priced and good value experiences.



What's more, you get a free goody bag with your ticket!*
More information about Clean & Tidy Home Show 2024 tickets
The home show that helps you create a healthy, happy and positive living space.


Attend the Clean & Tidy Home Show to get all the tips, tricks, tools and motivation you need to clean, organise and take control of your home, regardless of size or budget.
Inspiring and connecting homemaking enthusiasts.


The purpose of the Clean & Tidy Home Show is to bring people together; to share, collaborate and support one another to make a home with more space, less clutter and peace of mind.


*goody bags can be collected from the show and are subject to availability